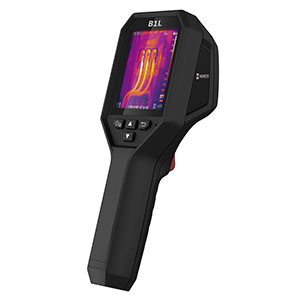 Handheld Thermography Camera
HIKMICRO B1L handheld thermography camera is designed for temperature measurement to find invisible faults. It's equipped with a 160 × 120 resolution HIKMICRO thermal detector. The thermography ranges from -20°C to 550°C. Which meets most situation. It helps the staff to quickly find the fault according to accurate temperature measurement of high temperature targets in the environment. Meanwhile it provides assistant decision and ensure safety. The device is mainly applied to various industries, such as building, HVAC, and auto industry.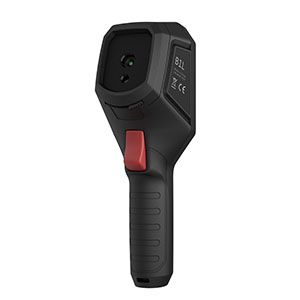 Key Features:

Thermal resolution: 160 × 120 (19,200 pixels)
NETD: < 40 mK (@ 25 °C, F#=1.0)
Temperature measurement range: -20°C to 550°C
Accuracy: Max (±2°C), for ambient temperature 15°C to 35°C and object temperature above 0°C
Measurement presets: Center spot, Hot spot, Cold spot, User Preset Point
25 Hz image frequency
3.2'' LCD screen display
Up to 8 hours continuous running
This email address is being protected from spambots. You need JavaScript enabled to view it.
Product information
Or fill in the form below, to request more information.