Nano Dimension - DragonFly IV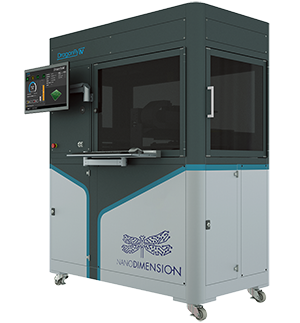 Build, Test, and Iterate Electronics in a Single Day
A multi-material, multi-layer 3D printer that generates entire circuits in one step — including substrate, conductive traces, and passive components.
Nano Dimension is the pioneer and provider of Additively Manufactured Electronics (AME) technology – an alternative in-house method of fabricating printed circuit boards (PCBs) and other electronic devices.
We're also not just changing the scale of production, we're changing the scale of products, with Fabrica 3D precision micro AM printers that can craft details down to the micron level.
See how DragonFly IV is changing electronic device fabrication:
Or fill in the form below, to request more information.