MARTIN - 30 years of experience in Rework and Dispense solutions.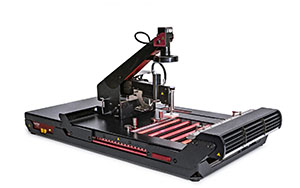 Our equipment focuses on precision and innovation. "Made in Germany"
MARTIN specializes in the development and production of innovative Rework and Dispense systems. Together with Finetech, MARTIN is the leading supplier of industrial solutions for SMD assembly repair. When developing our products, we work closely with customers from various industries such as aerospace, automotive, medical technology, consumer electronics, semiconductor industry, universities and research institutes.