FORBO Sphere EC - ESD Flooring Collection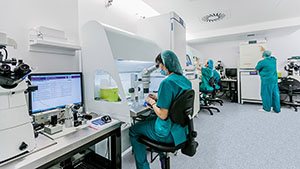 Sphera EC is a homogeneous sheet vinyl flooring with electrostatic conductive properties. To ensure consistent, reliable performance, carbon black chips have been added. The marbled design chips soften the appearance and provide an authentic look. The 13 colours have an easy to clean and matt surface thanks to the innovative embossing structure.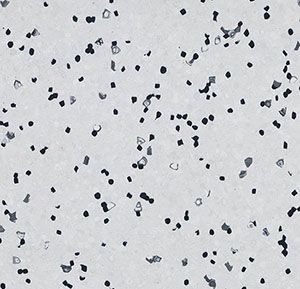 Why choose Sphera EC homogeneous conductive vinyl:
SMART Control top surface is resistant to stains and scratches
No conductive glue needed under the entire sheet, only to fix the copper strip
Performs regardless of the humidity of the room
Produced in a waste-free environment
The sheet format requires less welding, ensuring the highest hygienic properties
Extremely low emissions and outgassing
Permanently dissipative properties that comply with all ESD standards
Forbo's NEW homogeneous vinyl flooring collection, Sphera SD | EC, offers conductive properties in sheet format. Specifically designed to control static discharges and particles in highly sensitive environments, including healthcare, pharmaceutical and life science facilities, Sphera SD | EC maintains optimum hygienic properties and delivers permanent ESD control.
With their low maintenance, durability and versatility, it's no surprise that Vinyl floors are hugely popular. Homogeneous vinyl's 1 single layer that delivers vibrancy and depth of colour, is incredibly durable and stain resistant, making it a superb flooring choice for those heavy-traffic areas.
This email address is being protected from spambots. You need JavaScript enabled to view it.
Product information
Or fill in the form below, to request more information.