Next Generation Tool Case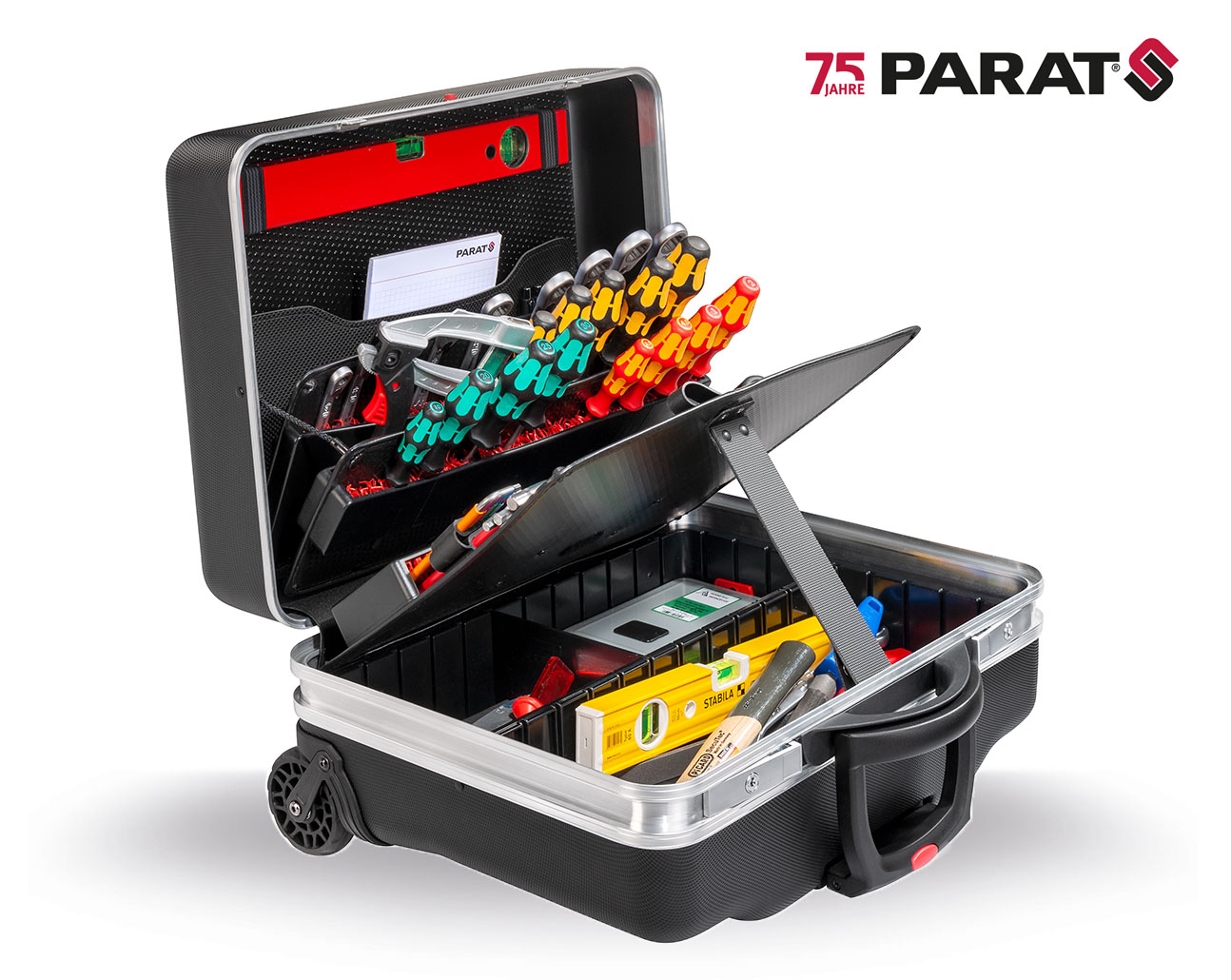 CLASSIC KingSize Roll neo
The new tool roller case wows customers with its outstanding properties and high-class workmanship with an eye for detail and provides almost all the features needed. What makes the new CLASSIC KingSize Roll neo so special is its cleverly thought-out interior system: it not only provides more space to store even more and larger tools, it also makes daily work so much easier for users.
PRODUCT DESCRIPTION

Those who have to carry lots of tools, find the CLASSIC KingSize Roll neo TSA LOCK™ CP-7 to be a reliable companion when on the go. The specially-designed locking system allows safety authorities – such as at airports – the damage-free opening of the case during controls. The sturdy case shell made from X-ABS plastic is reinforced with a double aluminum frame and protects the contents from external influences. Inside the case you'll find CP-7 tool holders made from high-class ConPearl® material to hold up to 60 tools. Further utensils can be stowed away in the 88-mm deep bottom tray, which features now even more storage space and gives you flexibility to create the capacity option that works for you. In order to allow users quick and easy access to all utensils stored at all levels of the case, the developers at PARAT have integrated a cover panel with tool holder and flip-open lid; no less practical are the new level holder, business card compartments, pencil loops and keep-safe compartment in the case lid. Maximum transport comfort is of course ensured: thanks to its practical 4-fold telescopic handle and the now larger wheels, the trolley case can be easily and safely moved even over very uneven surfaces. The standard equipment of the CLASSIC KingSize Roll neo TSA LOCK™ CP-7 , loadable up to 30kg, also includes practical ratchet locks with safety latch mechanism.
TECHNICAL FEATURES
1 bottom tray with cover plate, height 58 mm, freely partitionable
1 cover plate with CP-7 tool holder Ø 26 mm
1 keep-safe compartment in the case lid with 2 business card pockets and 2 pencil loops
1 tool board with CP-7 tool holder up to Ø 11 mm
1 tool board, 2-sided, with CP-7 tool holder up to Ø 11 mm and Ø 15 mm
outside dimensions (W x H x D): 49,00 x 46,00 x 27,00 cm
inside dimensions (W x H x D): 47,00 x 36,00 x 21,00 cm
suitable for air travel
weight: 8,10 kg
material: aluminum, X-ABS plastic
scope of delivery: 1 longitudinal divider & 3 cross dividers allow free partitioning of the bottom tray, 2 keys
This email address is being protected from spambots. You need JavaScript enabled to view it.
Product information
Or fill in the form below, to request more information.