SMD Pick & Place Machine for PCB Prototypes and Low Volumes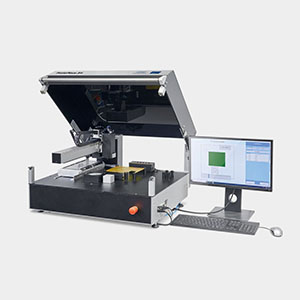 LPKF ProtoPlace S4
Pick & place machine with camera-supported precision
For chip designs from 0201 to 40 x 80 mm
Automatic nozzle changer with 6 nozzles
Intuitive graphical user interface
CAD editor for all CAD systems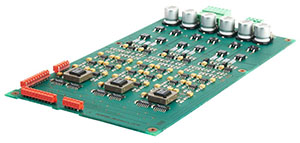 SMD Pick & Place Machine for PCB Prototypes and Low Volumes
The LPKF SMT Edition pick & place machines feature easy operation and high precision. In all the different models, use of standard and fine-pitch SMD components and placement of SOIC, PLCC, BGA, μBGA, CSP, QFN, and LEDs are possible.
Thanks to the intuitive software interface, setup times are short – even for occasional users. The software guides the user through each step in the process. After each process step, the user confirms the function and is automatically guided to the next step. This is controlled via the integrated PC, which thus assumes the tasks of data preparation and machine control. The work area for the material and the positions of individual machine components such as the bottom camera, the nozzle changer, or the component holder are shown in the graphical display.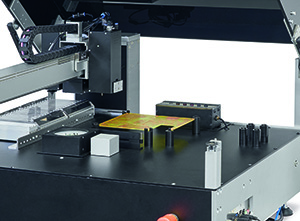 Component holders for tapes, tubes, trays, and bulk parts can be placed on the work area which has maximum dimensions of 540 x 480 mm. Every pick & place system in the series has optical centering, a top camera for automatic fiducial correction, and a bottom camera for automatic component centering. The cameras can also be used for optical inspection of solder paste printing and component placement.
To supplement the basic LPKF ProtoPlace S4.1 machine, LPKF offers three other versions with different additional functions: A contactless dispensing head is available for application of defined amounts of solder paste or adhesives (ProtoPlace S4.10).
The "Smart Automatic Feeder" supports users with a higher throughput of PCBs, e. g., for processing low volumes (ProtoPlace S4.20). If both of these additional options are desired, then the ProtoPlace S4.30 is the system of choice.
This email address is being protected from spambots. You need JavaScript enabled to view it.
Product information
Or fill in the form below, to request more information.