The new Weller Efficiency Line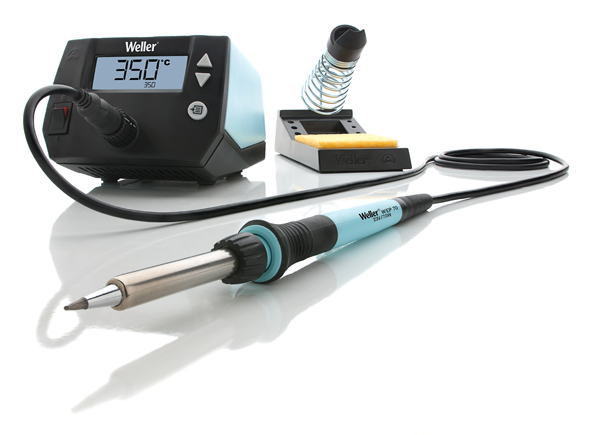 Weller has launched the first product from its new Efficiency Line. The WE 1010 is a powerful, user-friendly and, above all, cost-effective soldering station that offers the same high Weller quality as always. It is an evolution of the classic WTCP 51, that now comes with additional functions such as a digital LCD display and user-friendly, intuitive menu navigation. In addition, the new soldering station from Weller comes with 70 watts of power.
Suitable for beginners and professionals
A big plus of the WE 1010 is that it is suitable for both professionals and beginners. The device has been specially developed for universities, schools and other educational training programmes. The aim is to enable users to achieve professional quality soldering for smaller projects cost-effectively. The WE 1010 can also be used to assemble circuit boards, cables and much more.
User-friendly, functional, comfortable and safe
The soldering iron can be held comfortably thanks to its ergonomic handle, preventing fatigue even when working for a long time. Weller offers a comprehensive, compatible range of high-quality and durable ET soldering tips for all applications. These can be changed even whilst hot, easily and without additional tools. The heat-resistant silicone cable provides safety in accordance with ESD guidelines. In addition, the standby function and automatic setback protects the station from overheating. The safety deposit allows the soldering iron to be safely and stably stored during work. In order to ensure the highest quality soldering work, even after short breaks, a temperature interlock is available. All settings and software functions can be conveniently monitored, set and protected by a password via the LCD display.